Yeah, I pray a lot more. But probably not as much as I should. I pray for help, strength, energy, my investigators, my companion, that I can be a better leader\companion. In the times of the Jews, they prayed for absolutely everything: to start working, finish working, tasks in the middle, everything. If we think of that, we should pray more. We should, minimum, pray 5 times a day: waking up, meals, and going to sleep. But then when leaving the house is good.
I have on the back of my agenda a list from the Liahona:
Para Tener Exito en la Vida
1. Establece principios que guíen tu manera de vivir
2. No hagas excepciones a tus normas.
3. Sé leal.
4. Vive de tal manera que el Señor pueda guiarte.
5. Presta servicio a los demás.
6. Sonríe.
7. No te quejes
8. Ten siempre una asignación en la iglesia.
9. Adora en el templo
10. Sigue el ejemplo del Salvador.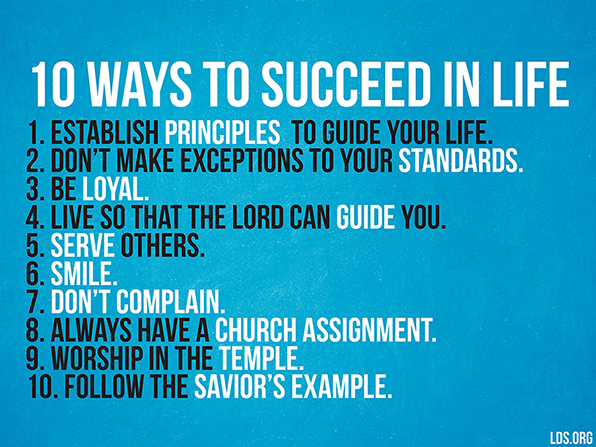 Visiting teaching is soooo important. I have learned that in the mission. If everyone had a visiting teacher, who did their visits, and effectively, no one would go inactive.
Oh, do I have a picture yet? or still I need to send one?
I have some model District leader photos but I don't know if that's appropriate.
Cause I'm a model, you know what I mean...
[mom comment..we sold the Mustang] Nooooooo! Don't make me sad. Everytime I see a mustang here, I get a little sad. By the way, there is a Mustang here 2013 white GT. 108000 pesos, like 6000 dollars. I think about it but I think it would be more hassle to get it across the border.
Woops. I didn't write anything in my journal this week. Well this week was good. We are working hard and we have ten people that could be baptized in the next month. I'm glad Elder Nava doesn't have to open an area like I have had to do, and start baptizing.
Our main problem in this area with investigators is that they aren't married. We even have one investigator who has been listening to the missionaries for 2 years because her marido (mom can you please translate, I don't know the word in English) [mom comment: spouse] needs to be divorced, so he can marry with her. [mom comment: Becca loves phrases like this "marry with her" because it's an obvious "I speak Spanish and I'm trying to translate back to English" moment.]
You know it's sad that we have to go visit less active members. It is sad that people find the church, make the commitment, the promise, to live the gospel, and then stop going to church. For whatever reason: work, someone offended them, they made a mistake. Nothing is too big that anyone should leave the church, unless they are excommunicated. The Atonement is for our benefit, and we can use it at any time. Can we possibly think that we can sin more than God can forgive? Are we, or Satan, more powerful than God? No. It's very sad to see when people think that. As missionaries, we don't get a lot for our work. We get a lot of sad things, people that treat us bad. But it is all worth it. Because we get to see a few people, who are good, who change their lives for good, learn of this marvelous work and a wonder.
"For this is my work and my glory, to bring to pass
the immortality and eternal life of man"